Doha (QA), January 17, 2022 – Hilti Qatar has been named one of the World's Best Workplaces for 2021. The accolades are given by Great Place to Work®, the worldwide industry leader in quantifying employee experience.

Hilti Qatar is proud to announce that, we have been certified as a Great Place to Work® after a thorough and independent analysis conducted by Great Place to Work® Middle East. This certification is based on direct feedback from employees, provided as part of an extensive and anonymous survey about the workplace experience.

"At Hilti, we live our core values of Teamwork, Integrity, Courage and Commitment every day, and being grounded in that strong value system has been especially important over the last year," said General Manager, Samir Kohi. "This recognition is a great validation of what Hilti team members already know: Hilti is an exceptional place to work."

About Great Place to Work®

Great Place to Work® is a global authority on workplace culture. Since 1992, they have surveyed more than 100 million employees worldwide and used those deep insights to define what makes a great workplace: trust. Their employee survey platform empowers leaders with the feedback, real-time reporting and insights they need to make data-driven people decisions. Everything they do is driven by the mission to build a better world by helping every organization become a great place to work For All™.
About Hilti

The international Hilti Group supplies the worldwide construction industry with technologically leading hardware, consumables, software and services that provide construction professionals with innovative solutions and superior added value. Hilti employs 30,000 people in over 120 countries who passionately create enthusiastic customers and build a better future. Hilti's North America operations include more than 3,800 employees in three countries.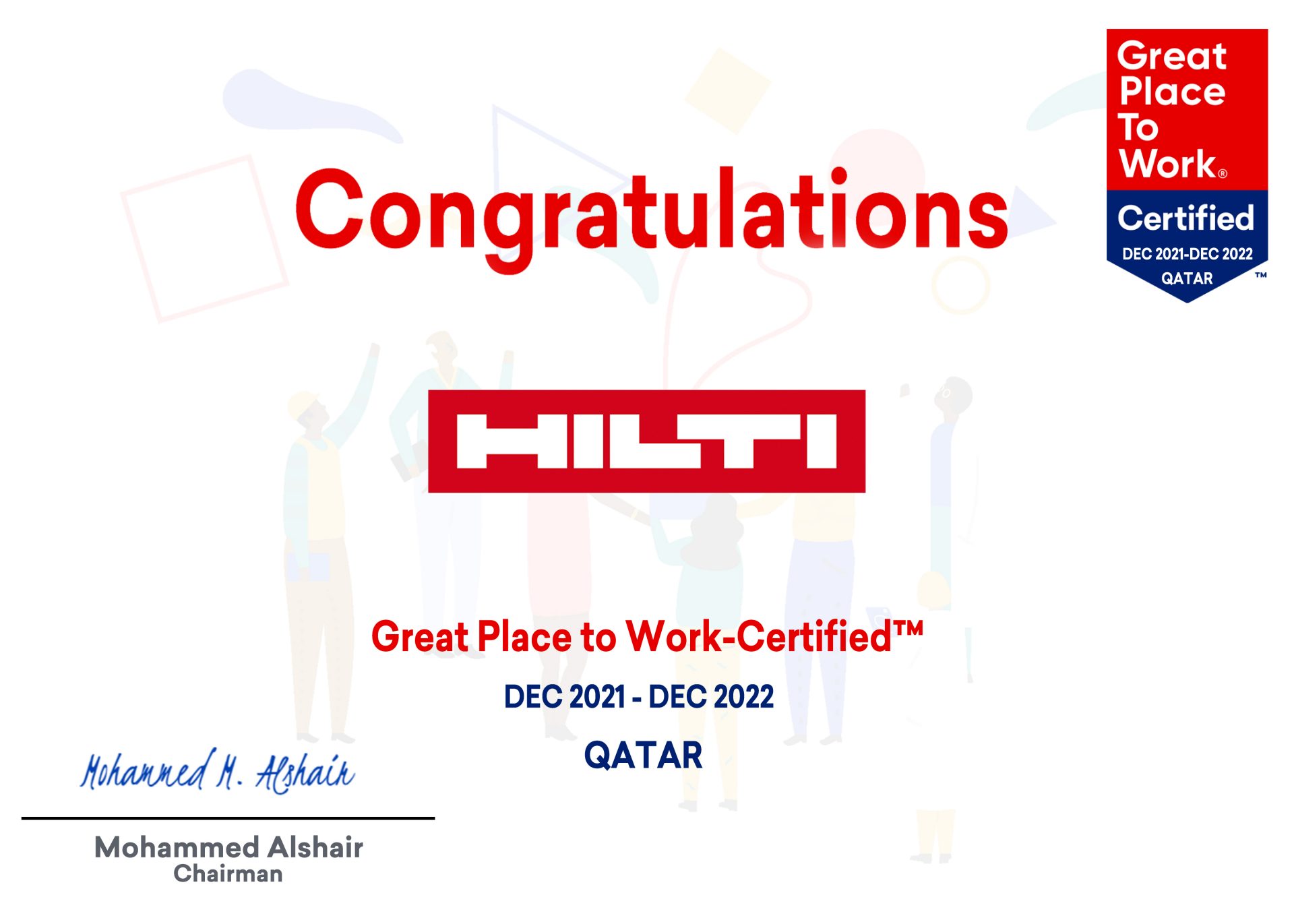 Hilti is one of the world's best workplaces in 2021